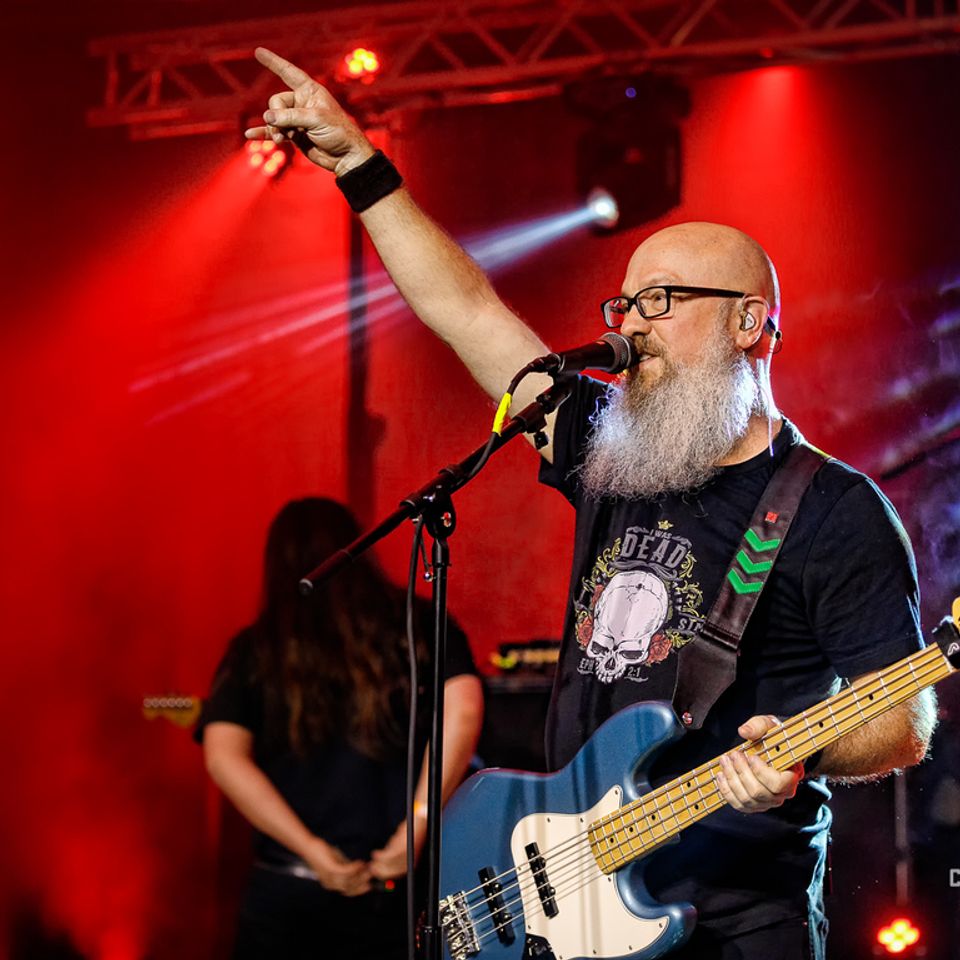 Bryan Brown
Lead Vocals & Bass
Hometown: Arlington TX
Equipment: Darkglass Alpha/Omega. Tech21 Dug Pinnick. Fender Player Jazz Bass
Influences: Demon Hunter, Disciple, In flames, Kings X, Alice in Chains, Sevendust, Rich Mullins, tacos, Tex-Mex
Favorite Song: Elijah by Rich Mullins
Favorite Hobbies: Listening to Paul Washer sermons, eating, baseball, football, hockey, learning about God. 
Favorite Bible Verse/Passage: "But to all who did receive him, who believed in his name, he gave the right to become children of God, who were born, not of blood nor of the will of the flesh nor of the will of man, but of God." John 1:12-13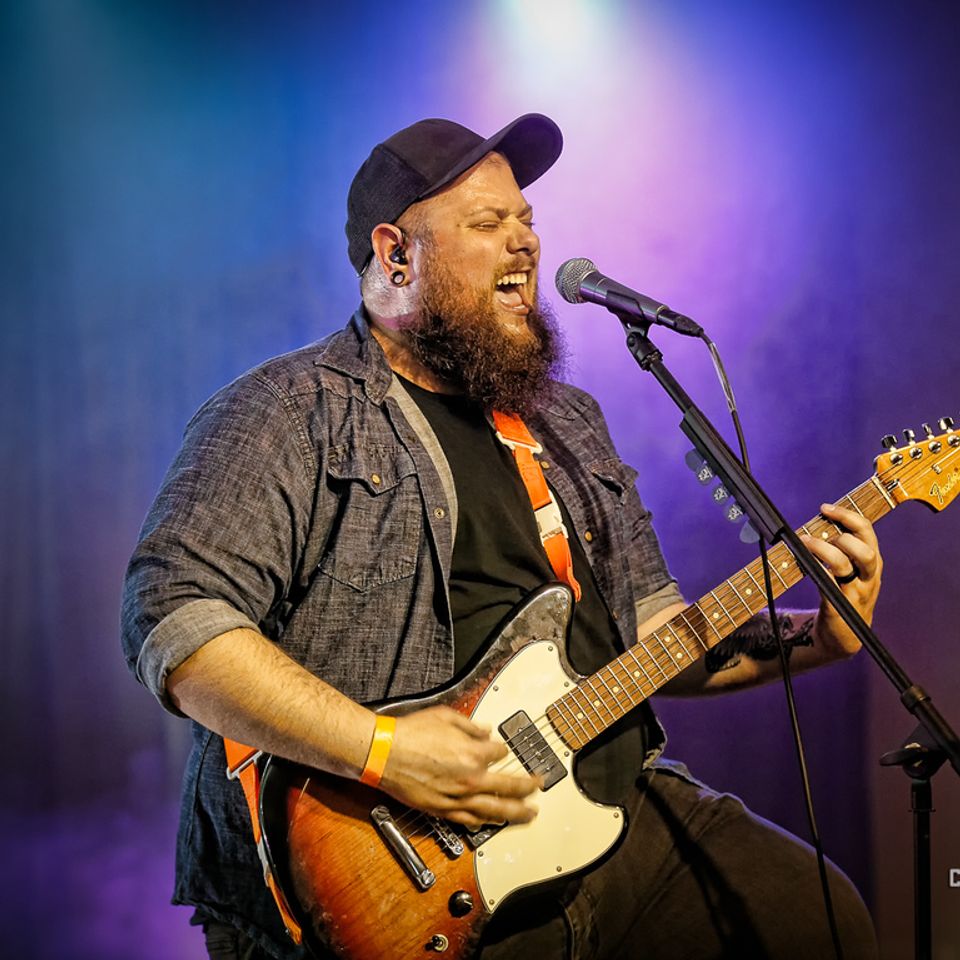 Philip Bergeron
Guitar & Vocals
Hometown: Fort Worth, born and bred
Equipment: Fender Powercaster, Fender Telecaster Deluxe, Kemper (or Kremper, if you're cultured)
Influences: 2010's post hardcore, 90's alternative, lots of folk punk. A Day To Remember and early Fall Out Boy are pretty high up there.
Favorite Song: In The Hall Of The Mountain King by Edvard Grieg
Favorite Hobbies: Gaming and anime
Favorite Bible Verse/Passage: For the wrath of God is revealed from heaven against all ungodliness and unrighteousness of men, who by their unrighteousness suppress the truth. For what can be known about God is plain to them, because God has shown it to them. For his invisible attributes, namely, his eternal power and divine nature, have been clearly perceived, ever since the creation of the world, in the things that have been made. So they are without excuse. For although they knew God, they did not honor him as God or give thanks to him, but they became futile in their thinking, and their foolish hearts were darkened. Claiming to be wise, they became fools, and exchanged the glory of the immortal God for images resembling mortal man and birds and animals and creeping things. Romans 1:18-23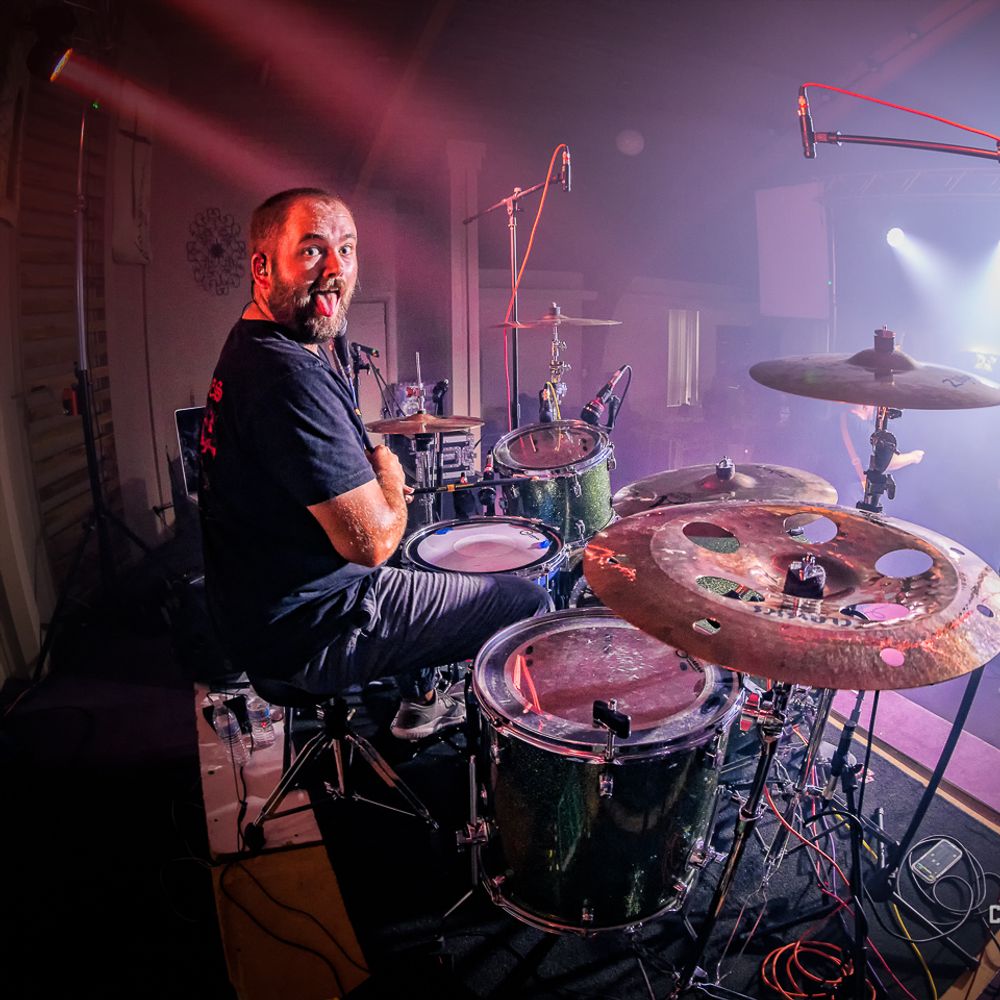 Keagan Nelson
Drums & Vocals
Hometown: Fort Worth TX
Equipment: Crush Percussion, Zildjian A Custom, Pearl Eliminator, Pro Mark
Influences: Silverchair, Nirvana, Seether, Warrant, Rich Mullins, Douglas Wilson, R.C. Sproul, Voddie Baucham Jr., my parents, my grandparents, my wife, my children, and many more...
Favorite Song: Jesus is King by Chaotic Resemblance 
Favorite Hobbies: Spending time with my family, coaching little league baseball, continuing education. 
Favorite Bible Verse/Passage: "Therefore, since we have been justified by faith, we have peace with God through our Lord Jesus Christ. Through him we have also obtained access by faith into this grace in which we stand, and we rejoice in hope of the glory of God. Not only that, but we rejoice in our sufferings, knowing that suffering produces endurance, and endurance produces character, and character produces hope, and hope does not put us to shame, because God's love has been poured into our hearts through the Holy Spirit who has been given to us" Romans 5:1-5